About This Station and My Hobby of Weather
Welcome to my weather website madridiowaweather.com! I'm Willard Sharp owner and administrator. My passion for weather has existed my entire life. For as long as I can remember I've always been looking to the sky no matter what the weather conditions. Of course, if the weather is stormy that gets my attention a little bit quicker. Other than my web page, that I will talk about in a bit, I storm chase alll across Iowa and the Great PLains when I can and more often than not I will storm spot at severa strategic locations around the Madrid, Iowa area.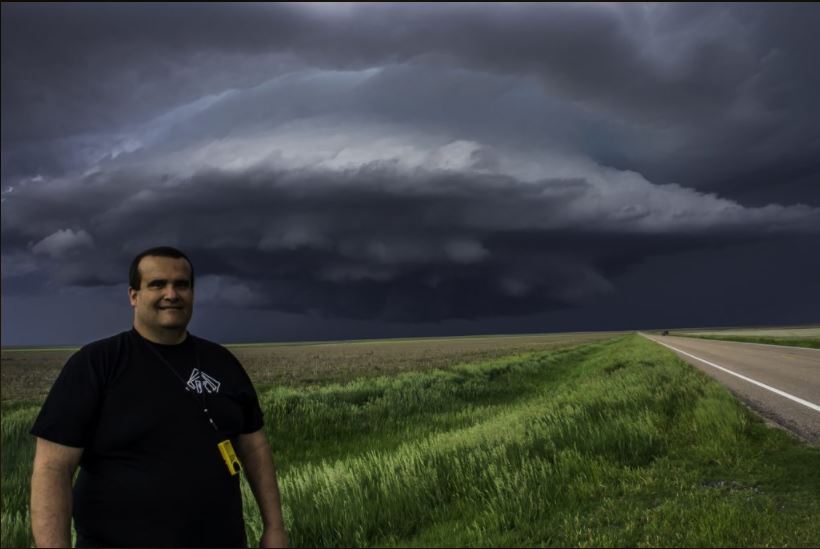 In 2004 I purchased my first weather station which was a Davis Vantage Pro 1. My data logger connected to my PC that ran WeatherLink 5.4 With WeatherLink I generated web pages and images that feed my local ISP provided web page. This weather station provided many years of accurate data collection for me. In 2010 I retired the Vantage Pro 1 and purchased a Davis Vantage Pro 2 cabled weather station. Around that same time I upgraded my weather computer and installed Virtual VP so I could run multiple weather applications. Once Virtual VP was up and running I started running Virtual Weather Station along with continuing to run WeatherLink.
Then in 2011 I finally made the jump to my own domain name madridiowaweather.com. I did this for several reasons. The biggest reason was that it is an easy to remember name for the local folks in Madrid. Also I knew that at some point I would start using the great PHP scripts that are available for personal weather station web sites. If I was going to do that, I needed my own domain that supported PHP. My latest purchase in December 2012 was Weather Display so I could generate real-time weather data to my website. On February 6, 2012 the new and script driven site madridiowaweather.com was released.
About This Website
This site is a template design by CarterLake.org with PHP conversion by Saratoga-Weather.org.
Special thanks go to Kevin Reed at TNET Weather for his work on the original Carterlake templates, and his design for the common website PHP management.
Special thanks to Mike Challis of Long Beach WA for his wind-rose generator, Theme Switcher and CSS styling help with these templates.
Special thanks go to Ken True of Saratoga-Weather.org for the AJAX conditions display, dashboard and integration of the TNET Weather common PHP site design for this site.
Template is originally based on Designs by Haran.
Thanks to my wife Alice Sharp, for the photos of the High Trestle Trail Bridge, and to both Alice and my son Noah for always supporting me and my weather hobby all these years.
This template is XHTML 1.0 compliant. Validate the XHTML and CSS of this page.